David Bowie Bowie At The Beeb-The Best Of The BBC Radio Sessions 68-72 (3CD) (2000) [Limited Edition] [FLAC] [DJ]
Category

Music

Type

Lossless

Language

English

Total size

1.1 GB

Uploaded By djdezzie
Downloads

25

Last checked

Jun. 01st '21

Date uploaded

Jun. 01st '21

Seeders

13

Leechers

10



Fast traslate


Icon translate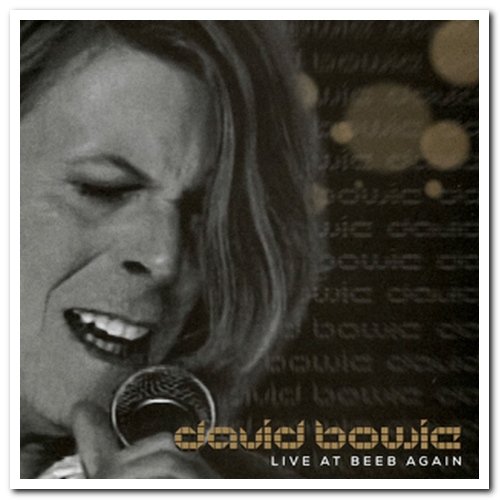 Artist: David Bowie
Title: Live At Beeb Again
Year Of Release: 2019
Label: Pigs On The Groove Records
Genre: Glam, Rock, Pop Rock
Quality: FLAC (tracks,log,cue,scans)
Total Time: 2:15:35
Total Size: 1.12 GB
Album Info

Notes
Limited edition, includes extra disc featuring Bowie at the BBC Radio Theatre June 27, 2000 packaged together in a cardboard slipcase. Extra disc has same catalogue number as slipcase, but barcode is printed only on slipcase

Due to a mastering error, the first pressings (estimated 250,000 copies) contained the 'Ziggy Stardust' version, recorded on 16.5.72, twice (on track 2-04 and 2-12) while the earlier version, recorded 18.1.72, was missing.
By contacting the Consumer Department of EMI, buyers could get the so-called replacement disc containing the missing 'Ziggy Stardust' version.




CD1
1-1 In The Heat Of The Morning 3:01
1-2 London Bye Ta Ta 2:34
1-3 Karma Man 2:59
1-4 Silly Boy Blue 4:36
1-5 Let Me Sleep Beside You 3:16
1-6 Janine 3:01
1-7 Amsterdam 2:56
1-8 God Knows I'm Good 3:10
1-9 The Width Of A Circle 4:50
1-10 Unwashed And Somewhat Slightly Dazed 4:54
1-11 Cygnet Committee 8:16
1-12 Memory Of A Free Festival 3:17
1-13 Wild Eyed Boy From Freecloud 4:42
1-14 Bombers 2:53
1-15 Looking For A Friend 3:08
1-16 Almost Grown 2:16
1-17 Kooks 3:02
1-18 It Ain't Easy 2:51

CD2
2-1 The Supermen 2:50
2-2 Eight Line Poem 2:52
2-3 Hang On To Yourself 2:48
2-4 Ziggy Stardust 3:23
2-5 Queen Bitch 2:57
2-6 I'm Waiting For The Man 5:22
2-7 Five Years 4:21
2-8 White Light / White Heat 3:46
2-9 Moonage Daydream 4:56
2-10 Hang On To Yourself 2:48
2-11 Suffragette City 3:25
2-12 Ziggy Stardust 3:22
2-13 Starman 4:03
2-14 Space Oddity 4:13
2-15 Changes 3:28
2-16 Oh! You Pretty Things 2:55
2-17 Andy Warhol 3:12
2-18 Lady Stardust 3:19
2-19 Rock 'n' Roll Suicide 3:08

CD3 BBC Radio Theatre, London, June 27, 2000
3-1 Wild Is The Wind 6:21
3-2 Ashes To Ashes 5:03
3-3 Seven 4:12
3-4 This Is Not America 3:43
3-5 Absolute Beginners 6:31
3-6 Always Crashing In The Same Car 4:06
3-7 Survive 4:54
3-8 Little Wonder 3:48
3-9 The Man Who Sold The World 3:57
3-10 Fame 4:11
3-11 Stay 5:43
3-12 Hallo Spaceboy 5:21
3-13 Cracked Actor 4:09
3-14 I'm Afraid Of Americans 5:29
3-15 Let's Dance 6:20


Files:
David Bowie Bowie At The Beeb-The Best Of The BBC Radio Sessions 68-72 (3CD) (2000) [Limited Edition] [FLAC]
CD1
01. In The Heat Of The Morning.flac (13.1 MB)
02. London Bye Ta Ta.flac (11.2 MB)
03. Karma Man.flac (13.0 MB)
04. Silly Boy Blue.flac (23.5 MB)
05. Let Me Sleep Beside You (feat. Junior's Eyes).flac (14.4 MB)
06. Janine (feat. Junior's Eyes).flac (13.9 MB)
07. Amsterdam.flac (13.0 MB)
08. God Knows I'm Good.flac (15.7 MB)
09. The Width Of A Circle.flac (20.7 MB)
10. Unwashed And Somewhat Slightly Dazed.flac (20.1 MB)
11. Cygnet Committee.flac (33.5 MB)
12. Memory Of A Free Festival.flac (12.4 MB)
13. Wild Eyed Boy From Freecloud.flac (20.8 MB)
14. Bombers.flac (13.7 MB)
15. Looking For A Friend.flac (15.4 MB)
16. Almost Grown.flac (11.8 MB)
17. Kooks.flac (14.0 MB)
18. It Ain't Easy.flac (11.4 MB)
CD1.cue.flac.cue (1.5 KB)
David Bowie - Bowie At The Beeb- The Best Of The BBC Radio Sessions 68-72-Disc 1.log (18.7 KB)
cover.jpg (1.1 MB)
play.m3u (1.4 KB)
CD2
01. The Supermen.flac (18.1 MB)
02. Eight Line Poem.flac (14.7 MB)
03. Hang On To Yourself.flac (12.2 MB)
04. Ziggy Stardust.flac (14.5 MB)
05. Queen Bitch.flac (12.7 MB)
06. I'm Waiting For The Man.flac (21.7 MB)
07. Five Years.flac (17.2 MB)
08. White Light , White Heat.flac (17.0 MB)
09. Moonage Daydream.flac (21.4 MB)
10. Hang On To Yourself.flac (12.7 MB)
11. Suffragette City.flac (15.4 MB)
12. Ziggy Stardust.flac (14.5 MB)
13. Starman.flac (16.5 MB)
14. Space Oddity.flac (16.5 MB)
15. Changes.flac (13.3 MB)
16. Oh! You Pretty Things.flac (10.9 MB)
17. Andy Warhol.flac (13.3 MB)
18. Lady Stardust.flac (13.3 MB)
19. Rock 'n' Roll Suicide.flac (12.3 MB)
CD2.cue.flac.cue (1.5 KB)
David Bowie - Bowie At The Beeb- The Best Of The BBC Radio Sessions 68-72-Disc 2.log (19.5 KB)
cover.jpg (1.1 MB)
play.m3u (1.3 KB)
CD3
01 - Wild Is the Wind.flac (45.8 MB)
02 - Ashes To Ashes.flac (38.5 MB)
03 - Seven.flac (30.2 MB)
04 - This Is Not America.flac (28.8 MB)
05 - Absolute Beginners.flac (49.6 MB)
06 - Always Crashing In the Same Car.flac (29.0 MB)
07 - Survive.flac (38.0 MB)
08 - Little Wonder.flac (29.7 MB)
09 - The Man Who Sold the World.flac (31.1 MB)
10 - Fame.flac (31.3 MB)
11 - Stay.flac (45.2 MB)
12 - Hallo Spaceboy.flac (42.8 MB)
13 - Cracked Actor.flac (33.0 MB)
14 - I'm Afraid of Americans.flac (42.0 MB)
15 - Let's Dance.flac (46.1 MB)
CD3.cue.flac.cue (1.2 KB)
David Bowie - Bowie At The Beeb- The Best Of The BBC Radio Sessions 68-72-Disc 3.log (15.1 KB)
cover.jpg (1.1 MB)
play.m3u (1.0 KB)
Downloaded from
Torrent Downloaded from 1337x.txt (0.0 KB)
Torrent Downloaded from Demonoid.is.txt (0.1 KB)
Torrent Downloaded from ettvcentral.com.txt (0.0 KB)
Torrent Downloaded from torrentgalaxy.to.txt (0.6 KB)
Torrent Indexed by magnetdl.txt (0.0 KB)
cover.jpg (1.1 MB)
play.m3u (3.9 KB)

scans

back.jpg (241.0 KB)
cd1.jpg (486.5 KB)
cd2.jpg (488.2 KB)
cd3.jpg (454.6 KB)
Code:
udp://tracker.tiny-vps.com:6969/announce
udp://fasttracker.foreverpirates.co:6969/announce
udp://tracker.opentrackr.org:1337/announce
udp://explodie.org:6969/announce
udp://open.stealth.si:80/announce
udp://tracker.cyberia.is:6969/announce
udp://ipv4.tracker.harry.lu:80/announce
udp://tracker.uw0.xyz:6969/announce
udp://tracker.dler.org:6969/announce
udp://9.rarbg.to:2710/announce
udp://6rt.tace.ru:80/announce
udp://code2chicken.nl:6969/announce
udp://mail.realliferpg.de:6969/announce
udp://wassermann.online:6969/announce
udp://tracker.nrx.me:6969/announce